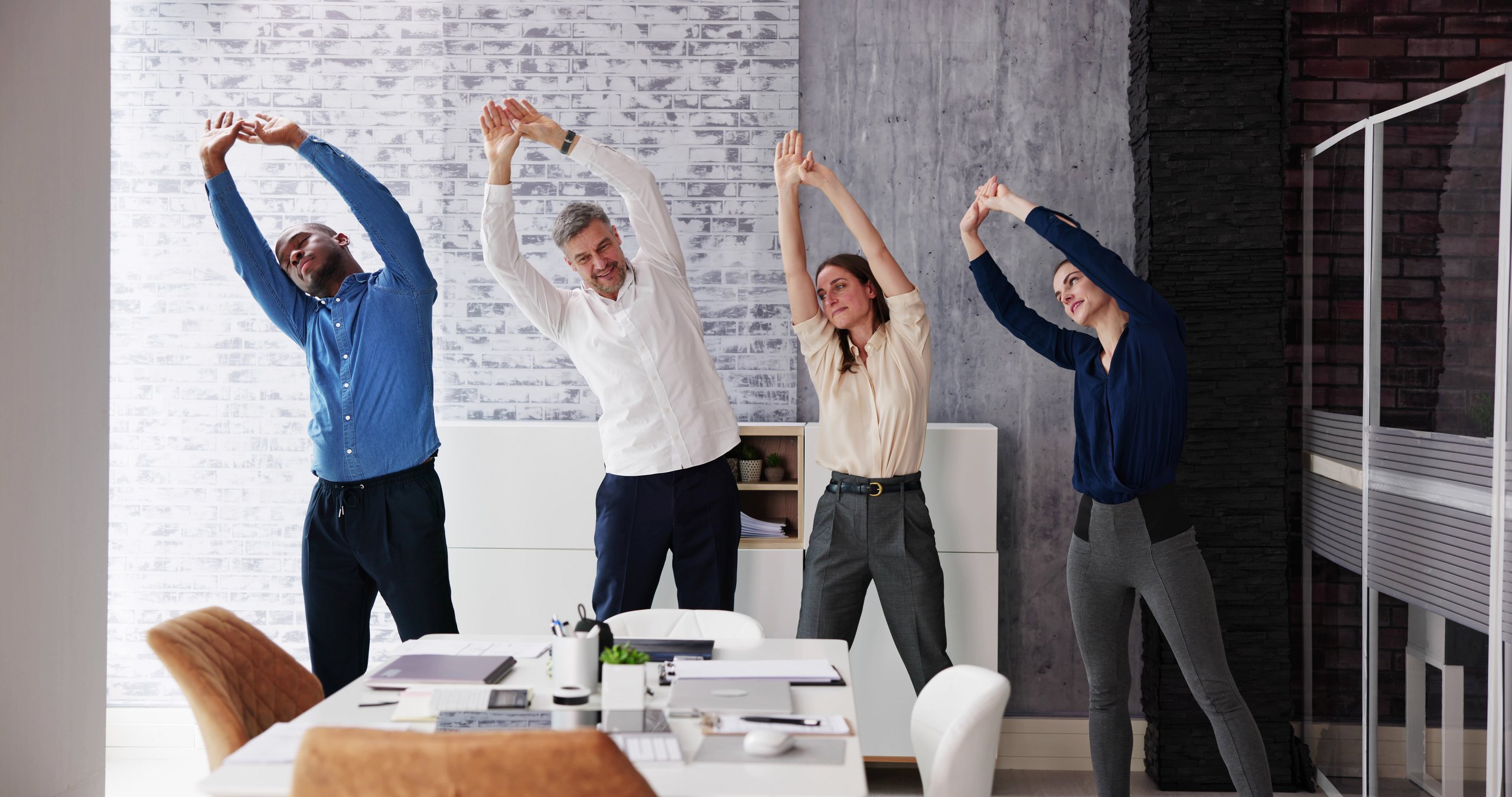 Pausenexpress ("Break-time Express")
"Break-time Express"
Student or staff members who spend a lot of time sitting in front of a computer or in lectures will occasionally need a change – preferably in the form of movement. This is what the h_da "Pausenexpress" does. It is offered by the University Sports and h_da Health Management departments.
Once a week, employees can take an active 15-minute break together with our exercise instructors (currently suspended due to the pandemic).
Five-minute "Studi-Pausenexpress" video clips have recently been made available. These are intended primarily for students attending lectures, but also for staff. They are an ideal way for individuals to take a short, movement-filled break.